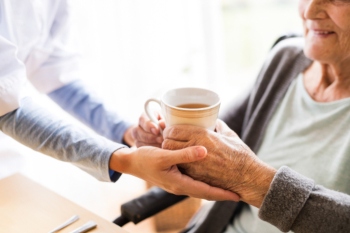 Government is set to plough ahead with plans to raise national insurance to fund health and social, with an announcement expected next week.
The planned hike, originally aimed at addressing the urgent funding needs of social care, now looks set to be swallowed up by the NHS amid growing costs of the pandemic and a backlog in non-emergency procedures.
Health secretary Sajid Javid is reportedly pushing for a 2% rise in national insurance, claiming a 1% rise – which would raise £10bn – would not be enough to cover both health and social care.
Yesterday, the NHS Confederation and NHS Providers warned services would suffer without an 8% increase in funds – or around £10bn. They claimed COVID costs, including treatment, infection control and staff absences, would add £4.6bn to costs next year, while backlogs were set to cost up to £4.5bn.
Chief executive of the NHS Confederation, Matthew Taylor, said: 'NHS frontline funding for 2022/23 needs to rise by around £10bn in addition to capital, social care and central government COVID-19 costs.'
Without a significant cash injection, social care experts fear the NHS costs could swallow up desperately needed fund to resolve growing issues of care. The government is also keen to introduce a care cap, thought to be £50,000.
A government spokesman said: 'We are committed to bringing forward a long-term plan to reform the social care system and we will set out proposals this year.'
For more on this story visit The MJ (£).