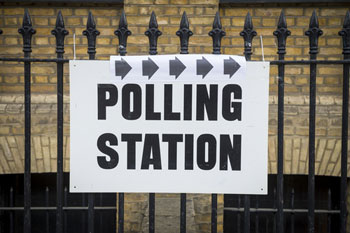 The Government has officially confirmed local elections will go ahead on May 6.
A delivery plan has been published detailing guidance for the polls under COVID-19 restrictions.
Councils have been told they will receive £15m to help with COVID-related pressures.
Requirements will include asking voters to bring pens and pencils, and to wear masks at polling stations. Voters will also be able to appoint a COVID proxy to vote on their behalf up to 5pm on polling day.
Cabinet Office minister Chloe Smith said: 'Democracy should not be cancelled because of COVID.
'More than ever, local people need their say as we build back better, on issues ranging from local roads, to safer streets, to the level of council tax.'
Cllr James Jamieson, chairman of the Local Government Association, said: 'It is good that the Government has set out this action plan to help guide local planning for these elections. We are pleased the Government will provide some extra funding to councils to ensure COVID-19 secure measures can be implemented for voters, council election teams and the army of volunteers in polling stations and count venues.
'The scale and cost of these vital extra measures to ensure everyone's safe involvement in the elections and the counting of votes are now being assessed by councils. The level of extra government financial support will need to be kept under review as the real-world costs and implications are calculated.'