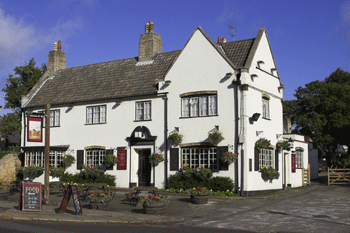 The government has announced it will take action to stop pubs in England being demolished or converted into different uses against the will of local people.
Ministers say they have already abolished the unpopular beer and alcohol duty escalators, cut business taxes for pubs and armed people with the power to list their local as an asset of community value.
So far more than 600 locals have already been listed as assets of community value and protected from being sold.
People who list their local pubs are then given six months and the support they need to come together with a community bid to buy it should it be put up for sale.
Community pubs minister Kris Hopkins said: 'A lot of hard work has been put in by communities up and down the land to protect their beloved local from sell-off and I am delighted this latest government action will strengthen their hand further.'
The Government is planning to secondary legislation so that where a pub in England is listed as an asset of community value, a planning application will be required for the change of use or demolition.