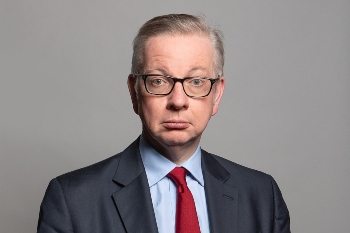 The Government has announced which projects will receive a share of the £200m Community Renewal Funding, and has given local authorities extra time to spend the money.
Funding has been allocated to 477 projects, most of which support the Government's commitment to net zero.
The fund, which replaces European Union Structural Funding, is aimed at projects to boost productivity and grow local economies.
Secretary of state for levelling up, Michael Gove, said: 'We are levelling up in every corner of the United Kingdom, backing locally-led projects that will make a real difference to communities and help to deliver our net zero commitments.
'There is incredible talent spread right across our great country and this investment will unlock the opportunities to match.'
The Government also confirmed the deadline for spending the funding has been extended until the end of June, something the Local Government Association (LGA) had been calling for.
Cllr Kevin Bentley, chair of the LGA's People and Places Board said: 'We are pleased that councils have finally been given the go-ahead to deliver this important investment, which will bring opportunities for local communities and help them build back better from the pandemic.
'It is good that councils have been given the delivery responsibilities for this scheme. They are at the heart of their local communities and are best-placed to bring together partners to deliver improvements to their local areas.
'Given the delay in announcing this funding, it is positive that the deadline for delivery has been extended until the end of June, something which we have been calling for.