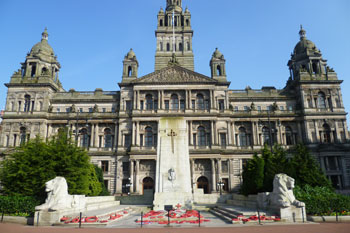 Plans to move council offices from the city centre to key regeneration sites are being considered by Glasgow City Council.
The council hopes this will act as a catalyst for regeneration, and attract investment and development opportunities.
The council is exploring adopting a new Property and Land Strategy to determine the best way to make use of its assets.
The strategy will also ensure facilities are fit for purpose, help restore derelict sites, protect built heritage and open up ownership to other groups were appropriate.
Cllr Kenny McLean, city convener for neighbourhoods, housing and public realm at Glasgow City Council, said: 'The council's Property and Land Strategy will consider how our estate could be used more efficiently and effectively, with communities more closely involved and better served.
'The council would also have reduced costs in the years ahead through the strategy and the ability to raise capital receipts would help deliver improved public services to the people of Glasgow. The proper location of these services would also contribute to the regeneration of neighbourhoods across the city.'