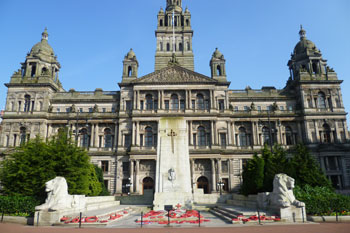 The most ambitious jobs creation target has been launched today by Glasgow City Council.
The city is aiming to have 50,000 new jobs and an additional 1,000 new businesses by 2023.
Under the plans, the council is also looking to increase its tourism economy by nearly £185m and launch Scotland's first city innovation district.
'We know that the 50,000 target is ambitious but we have done the sums and they add up,' said leader of the council, cllr Frank McAveety.
'We plan to deliver 50,000 jobs across all of the city's employment sectors, from tourism to high tech, from renewables to health and life sciences. This strategy is the most ambi-tious on record and rightly so because Glasgow is open for business.'
The new Glasgow Economic Strategy 2016-2023 also pledges to build 25,000 new homes, reduce the number of adults with no skills by 50%, and establish a new Health Commission.