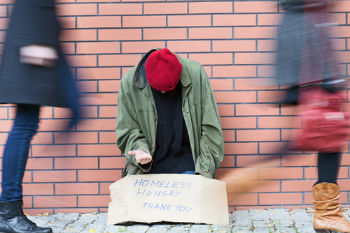 Councils should be given more resources and stronger leadership to help them invest in accommodation and tackle homelessness, a charity has claimed.
In its manifesto to end homelessness, Homeless Link has urged the next Government to commit to end rough sleeping, ensure employment and welfare support and provide more homes and stronger tenant rights.
The organisation warns local funding for accommodation and support services is 'increasingly under pressure', with localised funding decisions seeing homelessness services losing out against groups councils have a legal duty to help.
'Cycles of short-term investment are also making it harder for local areas to take an efficient and strategic approach to ending homelessness, which by its nature is rarely something one local area can tackle on its own,' the manifesto reads.
'Local authorities, charities and other agencies across England have worked hard to make sure the right support is there for people when they need it. Yet there are still thousands of people who don't have the right accommodation and support to lead healthy and fulfilling lives.
'Demand for affordable places to live is rising; more people are seeking help with their housing; and the number of people sleeping on our streets is the highest it's been for the past four years. The task of ending homelessness is not finished.'