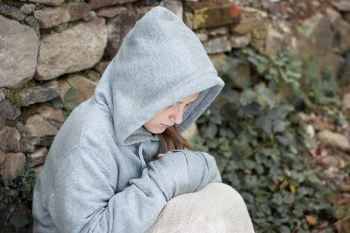 County lines drug gangs are increasingly targeting girls and young women, the Local Government Association (LGA) has warned.
The LGA said the gangs are deliberately recruiting females to carry and sell drugs and weapons, even dressing them up as key workers to avoid detection during the pandemic.
It said the gangs deliberately target care homes, foster care and supported housing, and use sexual violence and intimidation to threaten people to stay in the group. This includes being raped or passed around dealers as 'gift girls'.
The LGA is calling for Violence Reduction Units to be extended to all police forces in England and Wales, and given a five-year funding commitment. It also wants the Government to says focus on multi-agency working and put greater emphasis and investment towards early intervention and prevention.
Cllr Anntoinette Bramble, chair of the LGA's Children and Young People Board, said: 'The harrowing exploitation of children and young people by county lines drugs gangs, including the increasing trend to recruit females, is a significant and increasing concern for councils who are working hard to identity and protect those at risk of abuse.
'However, to robustly tackle serious violence requires multi-agency working across a range of partners, including health, education, local councils, the police and the voluntary sector.
'Many of the current Violence Reduction Units set up are making in-roads on identifying and tackling county lines – but this needs to be on a national basis if it's going to have a real impact.'