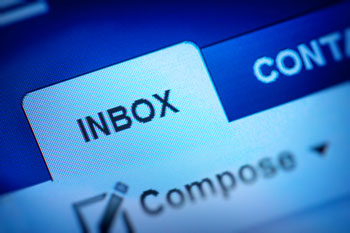 In 2015, the number of emails sent and received per day totalled over 205 billion. Each person is estimated to have sent and received around 112 business emails each day in 2015. Already it feels like an overwhelming amount.
According to statistics published by Radicati, this figure is expected to grow at an average annual rate of 3% over the next four years, reaching over 246 billion by the end of 2019. This trend will of course affect local government organisations where email is a prominent form of communication - and the implications are bigger than you think.
First is the challenge of FOI requests. Unsurprisingly, this is a core concern for councils and the Local Government Association (LGA) reported that local government saw a 39% increase in FOI requests between 2012-15. This is a significant increase that will likely continue.
To fulfil FOI requests local government need to access information quickly and be confident in its accuracy. Today, a lot of this information is stored in email. An email archive that is easy to search will help local governments to fulfil FOI requests quickly. Ultimately this will increase productivity as it means that employees can retrieve what they need easily and get back to their day job. An archive that is 'tamper-evident' means that local governments will be confident in the integrity of these emails and know that they are responding accurately to FOI requests.
Next, let us look at data protection. Breaches have always posed a threat to local governments but with the implementation of the EU's General Data Protection Regulation (the EU GDPR) in 2018 the implications of a data breach are more acute. Local governments will be required to notify authorities of a data breach within 72 hours under the new regulation. Significant fines will be incurred for those who fail to comply so email security is crucial.
Local government must have a response strategy in place to meet the 72 hour deadline but more importantly, emails should be stored in a secure and protected archive. A solution that encrypts emails is useful because encrypted emails are more difficult to hack. This means that your data will be more protected.
Finally, cost pressures continue to build on local governments. In 2015, the LGA reported that by 2020 there would be a £10bn cost pressure on local governments so it is important to save where possible. The upfront investment in an email management solution will reward local governments in the long term. Implementing a solution that stores emails off the mail server, for example, will cut premium costs incurred by storage on the mail server. If emails are archived off the server, this cost will completely be eliminated.
Email management might not be on the top of your agenda when thinking about saving money, remaining compliant or increasing employees' productivity but by investing in the right solution now local government will benefit in the future.
Robin Bingeman is managing director of Cryoserver