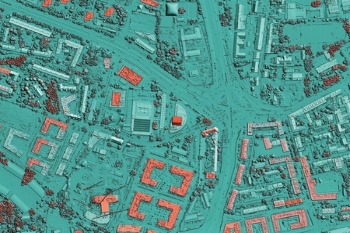 New guidance has been published to help public sector organisations such as councils make more effective cases for investing in location data.
Geospatial data – also known as location data – tells organisations where people and objects are and underpins key services used by local authorities.
It supports the delivery of policies ranging from net zero and levelling up to managing the coronavirus pandemic.
Published by the Geospatial Commission, the guidance sets out an approach to understanding, assessing and articulating the value of a location data project, from the inception stage to the presentation of benefits.
Thalia Baldwin, commissioner of the Geospatial Commission said: 'Linking data to location improves analysis, decisions and outcomes. It is vital that the public sector invests to maintain our strategic national geospatial assets. Our guidance will support organisations to make a coherent and persuasive case for improved geospatial data.'
David Henderson, chief geospatial officer at Ordnance Survey said: 'We all know the practical value of maps and location data in supporting our everyday life. But expressing that value in a way that supports future investment in geospatial data and services by government and business remains a challenge. This work provides a valuable foundation on how to express those benefits and a more consistent approach to making the case for geospatial data.'
Sarah Snelson, director of Public Policy Practice at Frontier Economics, which helped develop the guidance, added: 'Geospatial data has the potential to unlock a variety of important use cases across the UK economy but there are challenges to valuation that can inhibit their application. We have worked closely with stakeholders to develop a practical valuation approach that public sector organisations can apply. We are excited to see how the framework is used.'