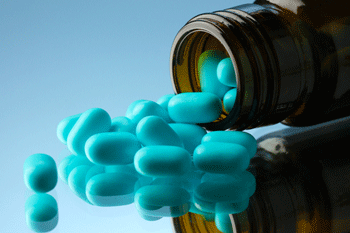 Doctors have called on the Government to invest £43m into youth addiction services to prevent lifelong addiction.
The Royal College of Psychiatrists (RCP) has warned that funding for young people's addiction services in England has been cut by £26m (37%) in real terms since 2013/14.
Eight of the nine regions in England made real terms cuts, with services in the North West (£9.3m), the West Midlands (£7.6m), and London (£4.6m) hit hardest.
The number of young people accessing treatment in England has fallen by 40%, down from 14,802 in 2014/15 to 8,835 in 2020/21, across the period from April-January, according to the RCP.
The largest decrease was in 2020/21, which could reflect additional difficulties for young people in accessing services during the pandemic.
The RCP is calling on the Government to boost public health funding for councils by £43m in real terms.
'These cuts risk condemning a generation of vulnerable young people with drug or alcohol problems to a lifetime of dependence and poor health, or in some cases, an early death,' said Dr Emily Finch, vice-chair of the addictions faculty at the RCP.
'It's completely unsustainable and unbelievably short-sighted. We need to wake-up to the fact that money spent on addictions services saves the NHS a whole lot more in the long run, whether that's in A&E or in other mental health services.
'On top of all this, the pandemic has made a dire situation even worse, as even more young people have been left unable to access services.'
A Government spokesperson said: 'In January we announced an extra £80m funding for drug treatment services - the largest increase to drug treatment funding in 15 years.
'We are determined to confront the harms caused by drugs across the UK, and deliver for the public by making our streets safer and protecting the most vulnerable.'