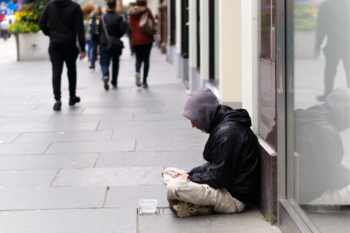 More than 100 local authorities are to share £25m funding to help vulnerable rough sleepers to get specialist support.
The funding will create 20 new rough sleeping centres, over 130 specialist support workers, 61 supported lettings schemes and 30 dedicated local letting agencies.
Communities secretary, James Brokenshire, said: 'These are vulnerable people, who may be dealing with complex mental health problems or addictions and require specialist support to tackle these issues and turn their lives around.
'The funding confirmed today will ensure those sleeping on the streets have access to the professional help and guidance they need to get back on their feet – taking us one step closer to ending rough sleeping for good.'