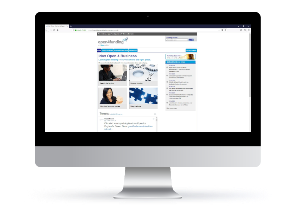 As the impact of the COVID-19 pandemic on businesses across the UK deepens, the ability to signpost available funding to organisations in need has never been more urgent.
The Office for National Statistics estimates that a quarter of businesses in the UK have temporarily closed or paused trading due to the lockdown, which required that all non-essential shops and leisure activities closed from 23 March.
Local authorities are "leading local efforts to support businesses as they try and cope with the coronavirus outbreak" according to the Local Government Association, but are having to deal with the scale of the challenge at a time when many staff have had to adjust to home working. Ensuring that they are able to promote available funding to all the businesses in their area which are eligible is a real concern for councils.
Range of support available
In order to deal with the significant consequences of Covid-19 for businesses and the economy, the Government has announced a number of financial interventions.
The UK government's online portal for Coronavirus Job Retention Scheme applications is up and running as of 20 April, with the first payments in place by 30 April.
Access to further support, such as the Coronavirus Business Interruption Loan Scheme (CBILS) and the deferral of VAT payments, can be found on the government's Business Support website. There are also a wide range of other local, regional and national funding schemes which are accessible to businesses, and by signposting their local communities to a trusted source of information on these, councils can provide a vital lifeline to businesses that are struggling and worried about the future.
Support from GRANTfinder
To meet this need GRANTfinder – the UK's leading provider of funding information to the business, voluntary and public sector – has announced today that it is offering all councils six months' free access to a new online funding portal.
Based on the highly successful Open 4 Business solution, which already allows many local authorities across the UK to support local businesses in their areas to identify funding to succeed and grow, the new simplified portal offers an easy way for councils to signpost available funding. The portal is updated regularly with new local, regional and national funding announcements and can be easily searched by businesses on the basis of their industry, region and business size. The portal then provides information on how to apply for funding and contact funders directly.
All councils need to do to access the tool is contact GRANTfinder and express their interest. The portal can then be quickly activated for their local area and will be accessible until 31 October 2020.
Visit www.grantfinder.co.uk/coronavirus/open-4-business/ for more information