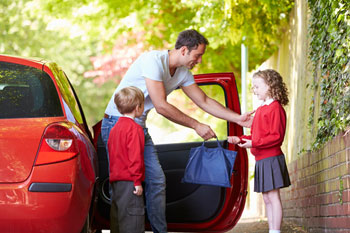 County councils have warned they are struggling to fund free school transport schemes as it costs ten times more in county areas than neighbouring cities.
Research from the County Councils Network (CCN) found the average cost per head for home to school transport in county areas was £93 in 2017. This compares to just £10 per child in cities and towns.
County leaders have warned this 'rural premium' means they will have to continue to reduce services unless the Government provides more funding for those councils.
Figures show that 29 out of 36 county councils reduced their expenditure on home to school transport between 2014 and 2017. This means 22,352 pupils less in 2017 were benefitting home to school transport services compared to three years previously.
Ian Hudspeth, CCN spokesman for education and children's services, and leader of Oxfordshire County Council, said: 'There is clear evidence that there are significant extra costs in delivering school transport services in rural county areas, with rurality a key issue exacerbated by a reduction in bus routes, and an increase in housing numbers. We pay a rural premium in delivering these transport services, and it is becoming increasingly difficult to maintain subsidies. Regrettably, we have had little choice to cut back on free transport services for thousands of rural pupils, and tighten eligibility.
'This is why the historic underfunding of county authorities must be addressed in a fairer funding settlement. Providing free transport to our schools is a much-valued service, yet it is one we can scarcely afford beyond our statutory duties.'