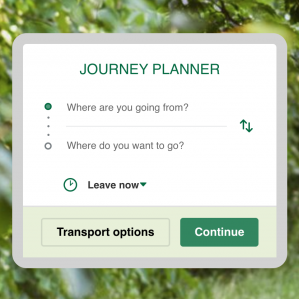 Everyone is talking about Mobility-as-a-Service (MaaS). This is hardly surprising, as multimodal travel is proving to be a catalyst for behavioural change, which is seeing commuters adjust their travel behaviour – delivering enormous community benefits such as lowering carbon emissions, easing road congestion and reducing transport costs.
Many councils have engaged in MaaS through a pilot program or proof of concept. However, this can prove to be a time consuming and risky exercise. It usually requires funding. That's why SkedGo has introduced its Journey Planning Widget - a fast, cost-effective and simple way to integrate multi-modal, preference based, door-to-door trip planning capabilities into your current council website.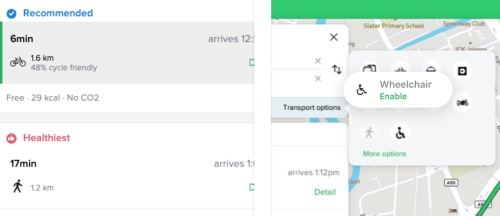 SkedGo can also customise the journey planner using your colour palette, branding and logos, or adding other modes of transport like shared bikes and scooters to provide you with a unique, seamless and localised user experience. Take a look at the widget we installed for Leicester City Council.
Max S. Longley, Transport Development Officer at Leicester City Council, says: "We chose to partner with SkedGo as we felt that the TripGo product offered the best functionality and design for journey planning. We were particularly impressed with its ability to combine multiple modes of transport (e.g. cycle – bus – walk) on a single journey as well as its calculation and display of cost, calories burnt and carbon emitted per journey."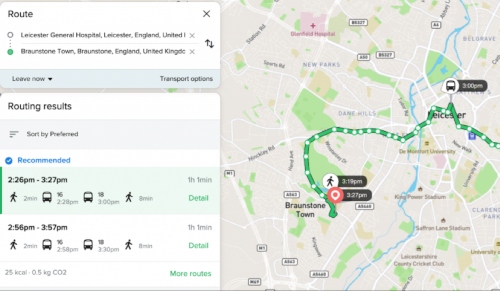 This journey planner provides comprehensive mapping coverage all over the UK, and it has almost all the major public transport providers already integrated into the solution.
Find out more about how easy and affordable it can be to introduce Mobility-as-a-Service to your users on our website or contact us directly to see if you qualify for free installation and licensing waiver for the first 12 months*.
You can also find us at our virtual booth at the ITS Virtual Congress, 9.-10. November.
* The free installation & waiver is a special offer to selected councils. Contact us to find out if you are eligible.