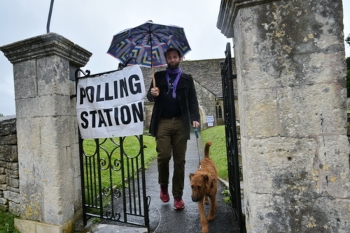 Four out of ten people without photo ID are unlikely to apply for a free elector card from their local council, according to the results of a new survey.
A new briefing from the Electoral Reform Society (ERS) shows 2.1 million people do not currently have a recognisable photo ID.
It found more disadvantaged groups are more likely to not have ID including those renting from a local authority (13%), the unemployed (11%) and disabled people (8%).
The survey also found that just 20% of people believe voter fraud to be a problem in the UK.
Dr Jess Garland, director of policy and research at the ERS, said: 'Mandatory voter ID poses an unprecedented risk to democratic access and equality. Millions lack the required forms of identification and could see themselves shut out from the ballot box if these proposals are introduced.
'Ministers must now think again on these dangerous proposals and focus on combating the real threats to our democracy – rather than restricting the right to vote.'
The ERS has relaunched its petition to scrap the plans.
Photo: 1000 Words / Shutterstock.com