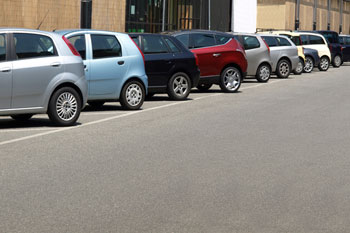 Motorists spend nearly four days a year looking for a parking space, according to new research.
A survey from the British Parking Association (BPA) found the average driver in the UK spent nearly four days every year – 91 hours – trying to find a space to park in.
It also revealed four in 10 (39%) motorists say finding somewhere to park is a stressful experience and six in 10 (59%) identify drivers that block more than one space as one of the most frustrating things about parking.
When looking for somewhere to park, location (67%), ease of access (51%) and bright lighting (44%) were most important for motorists with clear facilities (10%) and a parking attendant (10%) the least important.
The BPA also learnt it takes nearly eight minutes to find somewhere to park in London compared to five minutes in the East of England and East Midlands.
'The BPA is committed to assisting motorists in having the best possible parking experience by building public confidence in using newer technologies which can make finding and paying for parking so much easier and more convenient,' said Patrick Troy, chief executive of the BPA.
'The government could help by devolving powers to local authorities to enable them to reduce congestion and improve air quality still further.
'Effective parking and traffic management is also essential in supporting the sustainable growth of our town centres and high streets. Drivers, of course, also have a responsibility to ensure they are parking so as not to cause inconvenience to others.'