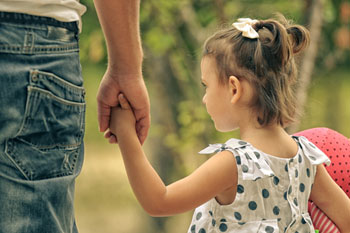 Five local authorities have announced they are combining their adoption services in order to support a regional approach to adoption.
The new service—called Together for adoption—includes Cheshire West and Chester Council, Halton Borough Council and WWiSH which incorporates St Helens, Warrington and Wigan Councils.
In 2015 the Government announced changes to the way adoption services operate by proposing they be run on a regional basis by 2020.
'Ensuring that vulnerable children and young people feel safe and protected is one of the councils' key priorities,' said Cllr Nicole Meardon, cabinet member for children and young people.
'Our outstanding adoption service is looking forward to working with our partners across the region and will continue to build on the good practice already achieved in our area.
'This is an exciting new period for the adoption service in west Cheshire and will provide those going through the adoption journey with the best support available and find families that are the right match for our children in a timely way.'
Those currently going through the adoption process in all five areas will continue to work with the same team throughout the move to Together for adoption, which will launch from Friday 1 September at its base in Warrington.
Bryan Glover from Together for adoption said: 'Together for adoption will be there to help families throughout their adoption journey, ensuring families and potential adopters will get the very best in care and support.
'We cannot wait to start helping them get the best future for all.'