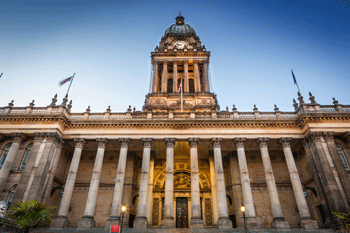 Five core cities have published a joint statement pledging to work together to achieve the next phase of the Northern Powerhouse agenda.
The leaders of Leeds, Liverpool, Manchester, Newcastle and Sheffield city councils said they would work 'with every part of the north to meet our shared objectives' and expand its focus to 'consider not just what powers places have, but also how these powers are used'.
The leaders also said they would work together to tackle key challenges in the region around skills and infrastructure, trade, investment and housing.
In the coming months the town hall chiefs will develop joint proposals to help the north of England meet these challenges.
Leader of Leeds City Council, Cllr Judith Blake, said there was an urgent need to address the imbalance in government funding for transport and flood defences.
'Only once that imbalance is addressed can the rhetoric of the Northern Powerhouse match up to reality and enable the North to meet its true potential,' said Cllr Blake.
Leader of Newcastle City Council, Cllr Nick Forbes, added: 'We know that will involve working together on major issues, as well as with cities and leaders from across the North as we seek to ensure this vision becomes a reality.'