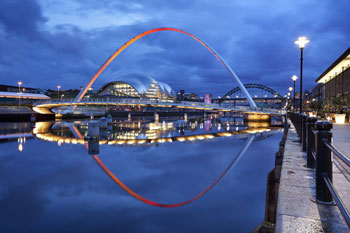 Five areas have been announced to take part in a programme to recognise and support 'high quality placemaking'.
All are 'determined to deliver meaningful change which will enhance people's lives, improve community wellbeing and create sustainable environments,' according to the scheme's organisers.
The Future Place programme is being run by the Royal Institute of British Architects, Chartered Institute of Housing, the Local Government Association (LGA) and the Royal Town Planning Institute.
The five Future Places – Bradford, Greater Exeter, Great Yarmouth, Gateshead and North Northamptonshire – will take part in a programme to develop visions for their areas, with training and expert advice from each of the Future Places project partners.
LGA housing spokesman Martin Tett said: 'Councils play a critical role in setting the vision and shaping the delivery of high-quality places where people want to live, work and enjoy their time.
'The five selected Future Places are demonstrating commitment through local leadership and collaboration to deliver meaningful change for their places.
'We are proud to be a partner of the programme which will showcase and provide expert advice to support high-quality placemaking.'