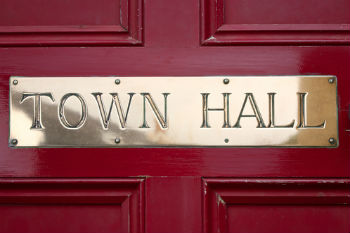 England's counties have called on the Government to institute a 'radical programme of fiscal devolution' in order to create one million jobs and prepare the country for Brexit.
A new report, commissioned by the County Councils Network (CCN), argued over one million new jobs could be created over the next 10 years if county areas were given full devolution of public spending, plus tax retention and raising powers.
Such a 'radical' programme of devolution could involve growth powers to create infrastructure and retaining a proportion of income, property, and council tax.
Coupled with subsequent tax raising abilities, this could boost England's annual growth to 2.7% a year over five years and help the country 'successfully adapt' to leaving the EU, the research suggests.
Written by Oxford Economics, the study – entitled Understanding County Economies – also claimed devolution of fiscal powers could generate an extra £26.3bn for the national economy over a five-year period.
The public sector could also save £11.7bn per year over the same period.
County areas make up 41% of the English economy, deliver £600bn in GVA (gross value added - the measure of the value of goods and services produced in an area), and account for 44% of the nation's employment.
Understanding County Economies concluded that collectively counties generate a net surplus for the Treasury.
But, as the study shows, county economies have weaknesses. They have low productivity levels and a high concentration of 'unskilled' jobs.
House prices are 6% above the national average, the report found. And counties have areas with low concentrations of high growth sectors, and a high proportion of export industries which could be affected by Brexit.
County leaders urged the Government to learn from this report. CCN said it was crucial in the context of the Government's Industrial Strategy, which is too focused on cities.
'Successive Governments have overlooked county areas in comparison to their metropolitan counterparts,' said CCN chairman Cllr Paul Carter.
'The Government's Industrial Strategy and the country's post Brexit fortunes depend on whether the potential of England's sleeping economic giants – its county areas - is unleashed.'
'With intelligent devolution deals and empowerment across county areas, so much more could be achieved to support economic growth and prosperity in England,' he continued.
'We welcome the Government's intention to remove its requirement for metro-mayors as part of devolution deals, which would greatly simplify negotiations for county areas.
'We stand ready and waiting to work with this administration to create tangible devolution to our rural areas, ensuring we truly have an economy that works for everyone, and more importantly, an economy that is resilient and able to successfully adjust to life outside the EU.'
Visit The MJ (£) to read Cllr Carter's piece on the case for full county devolution.