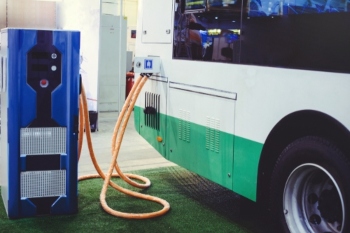 The Department for Transport (DfT) has announced its first shortlist from the Zero Emission Bus Regional Areas (ZEBRA) scheme, providing £120m to support the roll-out of zero emission buses across England.
Shortlisted authorities must now develop a business case for investment, with the Government awarding the first tranche of ZEBRA funding to the authorities with the strongest. Official guidance has been released to support councils developing their business cases.
The department received 35 expressions of interest applications for ZEBRA, with local transport authorities able to apply through the fast track process (deadline 21 May 2021) or the standard process (deadline 2 July 2021).
The local transport authorities selected under the fast track process to progress to Phase 2 of the competition are:
Cambridgeshire and Peterborough Combined Authority
Kent County Council
Leicester City Council
Milton Keynes Borough Council
Warrington Borough Council?and
West Midlands Combined Authority
An announcement will be made later on those local transport authorities progressing to Phase 2 on the standard process.
Roads minister Baroness Vere said: 'The £120m to roll out zero emission buses will have a profoundly positive effect on our towns and cities, lowering emissions, improving air quality and reducing noise pollution.'
The ZEBRA fund was launched in March this year and comes from a wider £3bn fund allocated to improve bus services under the Government's national bus strategy.
This article first appeared on Transport Network