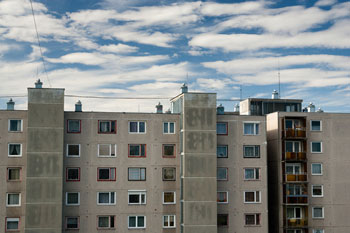 The Welsh Government has announced it will reform the system regulating fire safety in high-rise buildings.
Housing and local government minister, Julie James, said she will consider new legislation to replace the current Fire Safety Order and a new building control process.
Julie James said: 'While the Hackitt report recommended that all buildings above 30 metres should be subject to a new regulatory system, I believe that the situation is different in Wales, where we have fewer buildings of that height. I am clear that the threshold will be no higher than 18 metres.
'We will also consider whether the new system could feasibly apply to other types of higher-risk buildings, such as those where vulnerable people sleep.'