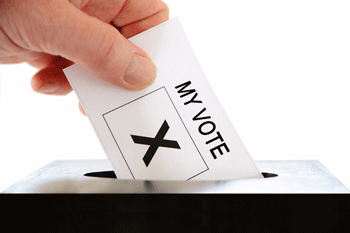 A key piece of evidence used to justify controversial ID schemes in elections has been rejected as misleading by the UK's official statistical service, according to electoral campaigners.
The Electoral Reform Society says the claim that cases of voter impersonation doubled in two years, first made by the Government and then repeated by all five councils taking part in the trials, do not give the whole picture.
They say the UK Statistical Service has confirmed that cases of voter impersonation more than doubled from 21 cases in 2014 to 44 in 2016 but then fell in the following year by more than a third to 28.
The trial scheme which means voters have to present a piece of personal ID such as a passport before they can vote is being tested in local elections taking place today in Bromley, Woking, Gosport, Watford and Swindon.
A voter in Swindon who complained about the use of the figure also argued that the dataset was tiny and failed to take into account that more than twice as many votes were cast in 2016 than in 2014 because of the EU referendum.
Darren Hughes, chief executive of the Electoral Reform Society, said: 'The government has no evidence to support its mandatory voter ID plans.
'That is more clear than ever when they push highly misleading statistics – ones which have now been denounced by the official statistics body.
'It is right that ministers are being held to account over these trials' dodgy foundations.'