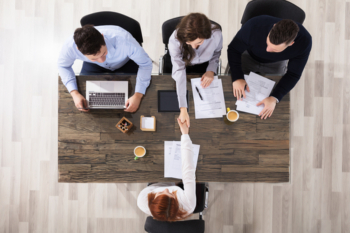 According to the Local Government Association, perhaps the most important challenge in local government at the moment is recruitment and retention difficulties. Indeed, its data shows that 71% of councils experienced recruitment and retention difficulties in 2015/16 compared with 52% in 2009/10, which clearly demonstrates the growing need for action.
As the pressure of budget cuts continues, public service providers are looking at a wholesale transformation of services in the face of mounting barriers including reductions in funding, changing legislation, pay freezes and the subsequent need to be more commercially-minded and business-focused than ever before.
With tightened budgets and conditions, public services organisations must prove ROI in every exercise that they do. Operating under financial constraints meant making sure the organisation got maximum value from its investment. So, how can you go about delivering this?
1. Enhancing talent attraction strategies
A February 2017 report from the charity Reform, Work in progress. Towards a leaner, smarter public-sector workforce, states: 'An area for improvement which came across repeatedly in interviews, is the need for public sector bodies to develop stronger employer brands. Millennials often cite 'meaningfulness' as a key priority in choosing a job, and this appears to be even more important for Generation Z. Employers should therefore emphasise the opportunities unique to the public sector in having a positive impact on citizens' lives.'
Fighting for talent against a much more monetised private sector will always be a challenge for the public sector and it's therefore crucial that leaders review and restructure employee benefits propositions to ensure they are flexible enough to reflect the market and still compete effectively. Research shows that all generations are now as interested in corporate responsibility and a work/life balance as much – and even sometimes more so – than financial rewards.
Hiring managers also realise the benefits reporting a reduced time taken to create vacancies, lower costs for time investment in recruiting and more interest in dedicated events to help build talent pools and ensure great candidate experiences.
A recent resourcing and talent planning survey by the CIPD/Hays backs this. It found that in public services organisational values (52%) top the list once again of elements organisations believe most important to attracting candidates. This is followed working practices (43%), career development opportunities (34%) and an organisation's pay and benefits (32%).
2. Facilitating high levels of employee mobility
Research from CIPD and Hays found recruitment difficulties remain substantial for organisations, with three-quarters having recruitment difficulties in the last year. Many public services organisations are now likely to reduce recruitment difficulties by upskilling existing employees to fill hard-to-recruit-for positions. In 2017, 30% of public sector recruiting was anticipated to be done in this way, up from 23% in the previous year.
The CIPD/Hays survey also found that in 2017, organisations anticipate a greater focus on developing more talent in-house (75%), recruiting for key talent/niche areas (68%) and using new media/technology to recruit (63%). There is also a noticeable anticipated increase in focusing more on retaining rather than recruiting talent and investing more time and effort in the quality of candidates (both up by 22%).
With this trend on the rise, it is vital to ensuring that an organisation can manage the sensitivities of the situation and work in partnership to support both corporate needs and those of affected individuals, during what is a difficult time for all involved.
Embedding new processes that automate recruitment and redeployment has the potential to equate to millions in spending efficiencies in the long-term, especially when there are thousands of posts with manual administration processes needed to filter applications being replaced with highly sophisticated automation techniques that do not jeopardise the quality of recruits hired. Allowing users to pool all high quality candidates together online and quickly fill roles with shortfalls. This technology is essential to adapting recruitment strategies to find the best people for public-facing critical roles.
3. Meeting ethnicity/diversity expectations
The Public Sector Equality Duty consists of a general equality duty and specific duties, which help authorities to meet the general duty. The aim of the general equality duty is to integrate considerations of the advancement of equality into the day-to-day business of public authorities.
However, recently government commissioned studies have found that people from ethnic minorities are less likely to get the top jobs in the public sector than they are among Britain's biggest companies – despite the legal obligation on state bodies to promote equality and diversity in their staff. The latest Green Park Public Service Leadership 5,000 study reveals that the Civil Service as a whole is around 97% white at its senior levels, with just 3% ethnic minority makeup compared to the 13% average for the UK population.
Charles Hipps is CEO of Oleeo