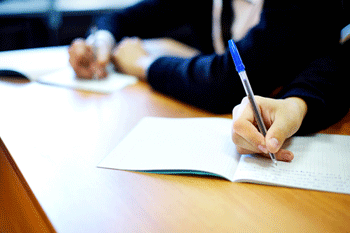 Around 20% of local government leaders and 29% of MPs are privately educated compared to 7% of the population, a report into social mobility has revealed.
The new report, published today by the Sutton Trust and the Social Mobility Commission, found that Britain's most influential people are over five times more likely to have been to a fee-paying school than the general population.
Two-fifths (39%) of those in positions of power – MPs, Peers, CEOs – were privately educated, according to the report – despite the fact that only 7% of the population went to an independent school.
While a fifth of local government leaders were privately educated, only 9% of local government CEOs attended a fee-paying school.
At the national level, the report, entitled Elitist Britain 2019, found that 39% of the current cabinet went to private school, while only 9% of the shadow cabinet were privately educated.
'Britain is an increasingly divided society; divided by politics, by class, by geography,' said Peter Lampl, founder and executive chairman of the Sutton Trust and chairman of the Education Endowment Foundation.
'Social mobility, the potential for those to achieve success regardless of their background, remains low. As our report shows, the most influential people across sport, politics, the media, film and TV, are five times as likely to have attended a fee-paying school.
'As well as academic achievement an independent education tends to develop essential skills such as confidence, articulacy and team work which are vital to career success.
'The key to improving social mobility at the top is to tackle financial barriers, adopt contextual recruitment and admissions practices and tackle social segregation in schools. In addition, we should open up independent day schools to all pupils based on merit not money as demonstrated by our successful Open Access scheme.'
Martina Milburn, chair of the Social Mobility Commission, added: 'Politicians, employers and educators all need to work together to ensure that Britain's elite becomes more diverse in gender, ethnicity and social background.
'It is time to close the power gap and ensure that those at the top can relate to and represent ordinary people.'