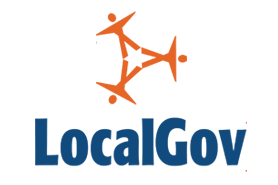 Over recent years the Government has brought forward a range of proposals to boost housebuilding and tackle the housing crisis. Its most recent announcement, which went out to consultation on February 18, includes a streamlining of the planning process; to introduce choice and competition. But will these plans lead to the genuine boost in housebuilding or will they only act to disjoin the planning process and increase the pressure on local decision makers?
Under the proposals, applicants will be given a choice of whether to submit their plans to the local council, a competing council, or a Government-approved organisation. The chosen body would then process the application until the point of approval or rejection – with the final decision remaining with the authority local to the application. Councils will also be expected to offer a 'fast track' service, which is expected to work in a similar way to those available when buying a passport.
The planning system has been set up to ultimately determine whether a development is suitable for its proposed location. It is almost unanimously agreed that a local authority is best placed to determine this – be it by a borough or county council – with only National Strategic Infrastructure Projects (NSIPs) determined by central Government, on grounds that these are in the national interest.
To test the suitability of the planning process – and measure whether houses are being approved too slowly or too fast for the pace of development – the number of unbuilt homes with permission has to be considered. In January 2016, research by the Local Government Association and Glenigan found that there are almost half a million homes with planning permission awaiting development. This is a record level, 25% higher than in 2011, and more than three times the number of homes built in the last financial year. With local authorities across the country keen to approve suitable housing developments, it would appear that the planning system – at least in its current form – is not providing the barrier to development that these reforms would suggest.
Considering the system is to determine suitability, it has to be asked whether it is right to bring competition into this process. Being able to 'shop around' and have an application processed by the body most likely to lead to an approval may be in the interests of the developer, but it completely works against local authorities. It is not clear whether local authorities will have access to any information on an application until it reaches the planning committee – giving local decision makers only a small chance to provide scrutiny and oversight.
This will place greater emphasis on the recommendation set out in the report advising elected members whether to approve or reject an application. While decision makers may be more likely to trust a judgement suggested by a local planning inspector, if this came from a private company with an interest in gaining approval – or a neighbouring authority struggling to cope with its own housing needs - they may wish to defer the decision while the full facts are considered.
However, this could lead to a large increase in workload for elected members, more scrutiny of decisions, and ultimately a slowing down of the decision making process – the opposite of the Government's stated intentions.
This increased workload could be difficult for local authorities to cope with. Councils are facing large reductions in their budgets, and authorities seen as more lenient towards development could find themselves flooded with applications to process. The result could be an application processed by people with no prior knowledge of the relevant Local Plan or local development guidelines, fragmenting or confusing the process and making scrutiny from elected members essential.
It is also unclear at this stage whether authorities will be able to apply for additional funding to help deal with the burden of processing applications that are not local to them. This increased workload only becomes further acute when more time-sensitive 'fast track' applications are considered – requiring the facts to be considered, but in a shorter timeframe.
While the Government's proposals are well meaning and intended to speed up a system that some see as slow and cumbersome, the point of the planning process is to provide scrutiny and determine suitability. These two key aims mean it requires time to ensure the right decision is made. Putting some authorities under unnecessary additional pressure to process applications on behalf of others, and allowing private companies to input an interest into what is essentially an impartial stage of the planning system, will only act to disjoin planning.
The current system, while not perfect, currently approves more homes per year than developers can build. Unless there is a change in this key factor, streamlining the planning process is not likely to lead to the surge in housebuilding the Government expects from these changes.
Mike Brogan is chief executive at Re:allies