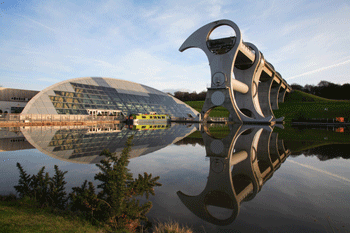 Falkirk Council must commit to a 'more ambitious' financial plan if it is to secure £46m savings over the next three years, a public spending watchdog is warning.
In a new report, the Accounts Commission said the council has relied too heavily on small-sale savings projects such as increasing charges and reducing services in the past.
It warns that this will be inadequate in the future given the financial challenge faced by the council, and calls for faster and more ambitious change.
It also found that 'difficult' work relationships between councillors has caused a lack of proper scrutiny over the past two years and called on the council to show new arrangements are working effectively.
Douglas Sinclair, chair of the Accounts Commission, said: 'Falkirk Council needs to do a great deal to provide assurance that it can deal with the financial challenges ahead.
'It must commit to a more ambitious financial plan that clearly sets out its priorities and how spending reductions will impact on services, and the people who use them. There needs to be better leadership to achieve this, and councillors must fully engage with the new scrutiny arrangements, which will be essential when difficult decisions inevitably need to be made.'
However, the report did find that the council generally delivers a good standard of council services, particularly in education.