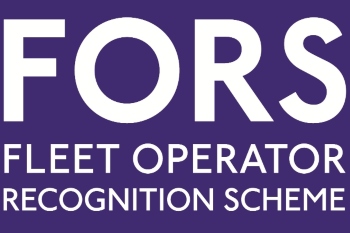 Members are advised that all FORS Bronze site audit activity is suspended until further notice.
ALL audits booked are being automatically cancelled – there is no need to email FORS to request a cancellation. A full refund will be issued and cancellation charges will not apply.
The Silver and Gold evidencing system will remain open for organisations that wish to submit an application for auditing but this is optional.
Until further notice your FORS accreditation status will be maintained at its current level and there will be no Bronze, Silver or Gold downgrades where accreditation dates are exceeded.
Training
Training between 1 April 2020 and 30 April 2020
FORS Professional manager courses will not be delivered as face-to-face training during April, therefore please cancel any travel arrangements you may have made to attend these courses.
In order to allow members to undertake manager training despite government restrictions on movement currently in place, all FORS Professional classroom-based training courses will now be held as live, online webinars. FORS Professional Practitioner workshops, FORS Professional Car and Van Fleet Management Essentials, FORS Professional HGV/PCV Fleet Management Essentials, and FORS Professional Collision Management have been adapted to suit the online format and will still provide participants with the opportunity to interact and ask questions. The courses will be initially rolled out for members with places booked onto classroom manager training and will mostly take place on the dates originally scheduled. FORS will soon be sending out invitations to those with places booked, including those whose training has been cancelled due to the Coronavirus outbreak, so look out for these. Places will be offered to the remainder of the FORS membership once demand has been established. For more information, click here.
Arrangements for the delivery of training from May 2020 onwards will be reviewed according to ongoing developments.
FORS Approved and FORS Professional driver training delivered by a range of training providers
We advise that you check with your training provider whether or not the training is going ahead.
Registered companies seeking to achieve Bronze status should contact the FORS Helpline by email for further advice: enquiries@fors-online.org.uk.