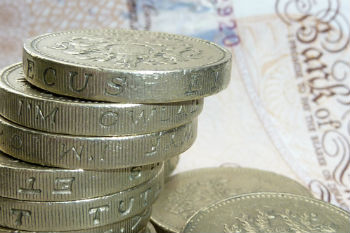 Extending the Right to Buy scheme to housing association tenants will cost £6bn over the next four years, according to a new analysis.
The analysis, carried out by Savills on behalf of the Local Government Association (LGA), forecasts that around 24,000 housing association tenants a year will buy their home with an average discount of £63,271 under the Right to Buy extension.
The discount would cost £1.5bn a year.
The LGA is warning that the offer must not be funded by forcing councils to sell off their social housing because to do so would drive up rents and the housing benefit bill and lower the capacity of councils to build more homes and tackle waiting lists.
'Councils are ambitious to increase house building across all tenures,' claims cllr Peter Box, LGA housing spokesman, 'and support measures to help people into home ownership but this offer must absolutely not be funded by forcing councils to sell-off their homes. This could result in additional costs for the Government as more people move into the private rented sector and need housing benefit to afford higher rents.'
The LGA stresses the importance of allowing councils to keep 100% of the receipts from the sale of any council homes to reinvest in the building of more houses.
Other findings from the analysis include:
Around 377,000 housing association tenants (20%) will be able to afford to buy their own home and 24,000 will take up this offer each year.
The majority of tenants taking up the Right to Buy (91%) will be purchasing their home for under £100,000. While the average national discount will be £63,271 per property, in London it will be £95,533 and outside of London it will be £52,431.
Around 1% (6,500) of council tenants are projected to purchase their council home every year over the next four years, up from 0.7 per cent in 2013/14.
The LGA also calls on the Government to fund the policy by working with councils to build more homes on surplus public land. This could raise, according to the LGA's submission to the Treasury, £13bn up to 2020.
The Local Government Association has called for an urgent meeting with the National Housing Federation (NHF) and Ministers to ensure implementation of the scheme protects communities, councils and the Government from any unintended consequences.