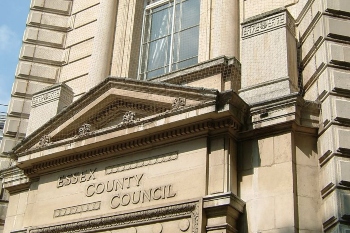 Essex County Council has completed the first stage of a significant programme to redesign its online presence, aiming to improve its ability to deliver digital services to residents.
The Council partnered with Made Tech and began a three-month digital discovery in March 2021 to address one of the Council's major priorities: to provide a better, more efficient digital service to the people of Essex, while putting its IT users at the heart of technology decisions to empower staff to carry out their roles.
Through the discovery, Essex's goal was to make a viable case for improving technological delivery in the Council, enhancing the Essex.gov website and identifying the scope for a notable reduction in the number of legacy public-facing and internal microsites and inconsistent technology and platforms it was maintaining.
The combined Essex and Made Tech team found that these legacy systems were seriously hampering its ability to maintain and support its online services, and crucially launch accessible digital services that met user needs. The areas highlighted for improvement will enable the council to deliver a true digital first and user-centred service for local businesses and residents.
Essex County Council will now move on to the next stage of its digital transformation with the implementation of the recommendations outlined in Made Tech's discovery process. This includes changes to procurement policy to ensure new online services meet Government Digital Service (GDS) service standards, and a new multidisciplinary 'web team' with the technical and digital skills to own and manage the enhanced online presence.
Cllr Christopher Whitbread, Cabinet Member for Finance, Resources and Corporate Affairs, said: "As a Council, we always look to ensure we have the best services in place for our staff and residents, maximising digital inclusion, while guaranteeing citizens' money is prudently spent.
"Through working in a strategic partnership with Made Tech and harnessing its team's expertise, our combined team has been able to identify key areas where we can do just that. This discovery has highlighted how we can improve our web offering so that we are able to meet the future challenges of the council with enhanced digital services, make cost savings and, most importantly, benefit our communities.
"We look forward to progressing our transformation and continuing to strive towards our goal of providing the best technological solutions possible."
Glen Ocskó, Head of Local Government at Made Tech, said: "What made this discovery exercise so unique was the collaborative approach taken with Essex County Council. Both our teams were in constant discussion and working together from the beginning, while our shared vision of how technology should be harnessed to benefit citizens and transparency meant that the discovery process was completed quickly and efficiently.
"We are thrilled to have been a part of this project and to help the Council through its digital journey to provide staff and communities with the tools they need to thrive."
For more information visit www.madetech.com
Photo: flickr / greenacre8