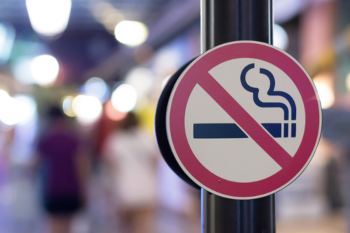 England will fail to reach the Government's 2030 smoke-free target unless smoking in the poorest communities is tackled, research has revealed today.
A new report from Cancer Research UK warns England is not expected to reach the target until 2037.
It shows there is a 20-year gap in smoking rates between the least and most deprived people in England.
The charity is calling on the Government to charge the tobacco industry a fixed fee to the £11bn burden smoking related illnesses cost society every year.
Dr Katrina Brown, Cancer Research UK statistics manager and report co-author, said: 'Our modelling suggests that if the 2030 target is achieved, there could be around 3.4 million fewer smokers in England compared with today. But unless Government acts to make smoking rates fall faster, we're unlikely to reach the target.
'Smoking is the biggest cause of cancer, leading to around 120 cases of cancer in England every day, so it's vital that the government tackles tobacco to prevent illness and suffering.'