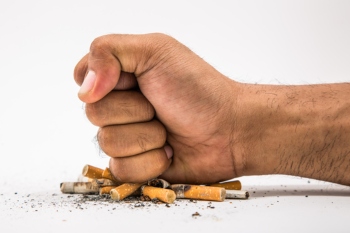 It will take 21 years longer than expected for England to become smoke-free at a cost of over £40.4bn in local authority, social care and NHS costs, new analysis has revealed.
The research, conducted by Vape Club, found 97% of England will miss the 2030 target, with only four counties being smoke-free by then.
It estimates this will cause an extra £40.4bn to be spent on local authority social care and NHS costs.
The research shows that Hammersmith and Fulham in London is set to be the first area in England to hit the Government target in 2025. Havering in London won't reach the target until the year 2983, according to the research.
Dan Marchant, owner of Vape Club, said: 'In order to have a chance of meeting the 'smokefree by 2030' government target, it's so important that smokers are correctly advised with accurate information about the available routes to quitting smoking, including the huge harm reduction benefits of vaping.'