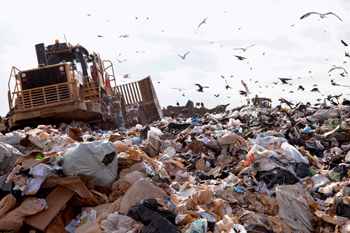 South Tyneside has 'dramatically' reduced the amount of waste it sends to landfill from 66% to only 3%.
The council managed this reduction by sending material that cannot be recycled to an energy-from-waste treatment facility in Teesside, which opened in April 2014.
The facility forms part of a £250m Strategic Waste Partnership between South Tyneside, Gateshead and Sunderland councils.
77,000 tonnes of municipal waste is collected across South Tyneside, with 67,000 tonnes coming from borough households.
Around 39% of this household waste is currently recycled, reused or composted.
Cllr Tracey Dixon, lead member for area management and community safety at South Tyneside Council, said:
'We are delighted that the amount of waste sent to landfill has been reduced so dramatically and that we are seeing more and more recyclables collected from the doorstep across South Tyneside.
'This is a significant achievement.'
'The remaining waste that cannot be recycled,' she continued, 'is treated at the Teesside facility and converted into energy which is exported to the National Grid.
'The electricity produced is enough to power more than 30,000 homes in the area.'