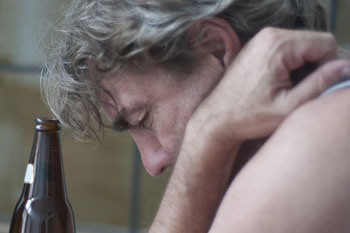 Employment plays an 'important role' in improving the self-worth of people with drug and alcohol addictions, report finds.
But cuts to local government funding could impact on drug and alcohol treatment and weight management services.
The study, carried out by Professor Dame Carol Black, found working can help people to tackle drug and alcohol addictions.
Commissioned by the Department for Work and Pensions, the report also looked at the link between obesity and unemployment, but found there was 'no clear link'.
Professor Black urged increased levels of joined-up working between work and health services to help find work for people tackling addictions.
She also looked into the role of employers in securing work for for people who have struggled with addiction.
'Our goal has been to find ways of overcoming the employment problems that people face when they are addicted to alcohol or drugs, or are obese,' Professor Black said.
'After a searching inquiry we are clear that a fresh approach is needed, one that brings together health, social, and employment agencies in new collaborative ways, personalised to the circumstances of each individual.'
Minister of state for disabled people, health and work, Penny Mordaunt, welcomed the report and cited the green paper Work, Health and Disability: improving lives as evidence the Government is helping those with health conditions into employment.
'We are very grateful to Dame Carol Black for her extensive work,' Ms Mordaunt said.
'Her findings support our plans to join up employment and health systems and as we proceed with this important work we will take Dame Carol's findings into account.'
The Local Government Association (LGA) also welcomed the report—but warned it was not 'radical' enough.
'As Dame Carol's report has highlighted, reduction in finances to local authority public health teams will mean funding pressures could impact on the drug and alcohol treatment and weight management services,' said Cllr Izzi Seccombe, chairman of the LGA's community wellbeing board.
'Also Jobcentre Plus advisors cannot bring together all the support that people with drug and alcohol addictions require.
'We had hoped the review would recommend more radical steps for how Jobcentre Plus should work much more collaboratively with councils and other local partners to take account of local labour market conditions and treatment complexity.
'More radical reform of the current system is required which brings services together and one which is locally as well as nationally accountable.'