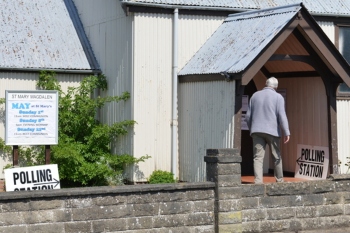 Individual activists will be allowed to deliver leaflets and canvass voters outdoors from 8 March in the run up to the English local elections.
The new Government guidance will allow one-to-one campaigning outdoors as long as it is conducted in a COVID-secure way.
Campaigners have been reminded of the need to be socially distanced, wear face coverings and sanitise their hands.
Constitution minister, Chloe Smith, said: 'Democracy should not be cancelled because of COVID. Voters appreciate being well-informed and campaigning is an important part of effective elections.
'The guidance I have set out today can give voters and candidates confidence that free and fair elections can be delivered on 6 May and, most crucially, in a COVID-Secure way.
'I urge political campaigners to continue to show social responsibility, and for parties, agents and candidates to ensure that their campaigners understand the clear rules.'
Last week, the Government published a Delivery Plan for the May elections, including an amendment to emergency proxy voting rules.
Photo: 1000 Words / Shutterstock.com?