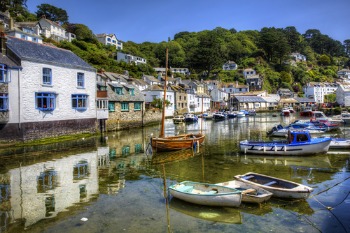 The number of councillors at Cornwall Council should be cut from 123 down to 87, an electoral review has recommended.
The Local Government Boundary Commission for England has recommended the number of councillors are reduced by a third and ward boundaries are redrawn by 2012.
However, the council said the review had ignored the views of councillors and local councils.
Malcolm Brown, chairman of the council's Electoral Review Panel said: 'Many people in Cornwall, and a minority of Cornwall councillors, have always wanted the number of councillors to be reduced significantly from the present size of 123, so the Commission's proposal for there to be only 87 councillors has drawn some support.
'However, the majority of Cornwall councillors, both before and after this year's elections, strongly favoured a council size of 99 or more. The vast majority of parish and town councils also want Cornwall Council to have 99 councillors or more. It's disappointing the Boundary Commission has ignored their views. This is a very sad day for the representation of local people in Cornwall.'