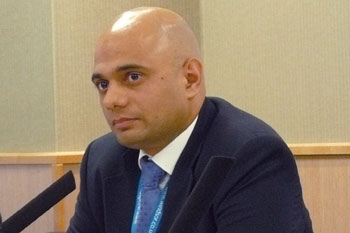 The Government has confirmed that it will not back down over directly elected mayors despite scepticism from county leaders.
Speaking to the County Councils Network yesterday, the communities secretary Sajid Javid MP made it clear elected mayors are an essential part of the devolution process - a 'real red line'.
Mr Javid acknowledged elected mayors were not 'universally popular' within local government, adding this was 'especially true of the counties.'
However, he said that while he was not going to impose mayors, they are still necessary to increase local accountability.
'I'm not going to devolve significant new powers and more taxpayers' money without a corresponding increase in local accountability,' he told the CCN.
'It's a real red line for me when it comes to negotiating devolution deals. So a directly elected leader can get you the full Monty.'
During the same speech the communities secretary assured his audience that while he supported unitary authorities, he did not believe in 'change for the sake of change' and he would never impose it on any area.
'Now, let me be absolutely, 100% clear. I think unitary status can be a great model. And, as we've seen from the CCN reports being published last week, it has the potential to save a lot of money.
'But I'm not for one moment saying it's for everyone. And I'm certainly not saying that I want to make every council go unitary.'
'This is not compulsory. It's not going to be imposed,' he added.