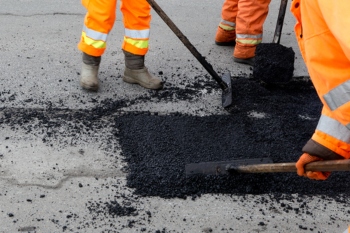 More than eight out of ten local authorities say the pothole crisis has worsened over the last five years, according to the results of a new survey.
National Pothole Day also found 57% of local authorities surveyed have had their funding for pothole repairs cut over the last five years.
More than half (55%) also believe central government does not understand the impact this funding cut has had on the pothole crisis.
The survey found nearly a quarter of local authorities receive 51-100 pothole complaints every single month.
The Asphalt Industry Alliance (AIA) is calling for a long-term approach to funding local road maintenance.
AIA chair, Rick Green, said: 'As we look to build back better, we need to move away from the stop/start approach to local roads investment, in particular, which has been the pattern for too long – it does little to improve overall conditions and only adds to a rising bill to put it right.
'Potholes are a symptom of an underfunded network. What's needed is a longer-term approach to investment in effective road maintenance, which will improve the condition of our local roads and help prevent potholes from forming in the first place.'