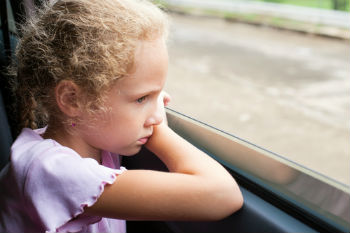 More than eight in 10 councils were forced to overspend on children's social care budgets last year due to soaring demand, new research has shown.
The Local Government Association (LGA) found that in 2019/20 councils in England had to overspend on children's social care budgets by £832m. This comes despite councils increasing their budgets by £1.1bn in the past two years.
The LGA warns there has been a sharp rise in the need for urgent child protection services in recent years, forcing councils to divert resources away from early intervention and preventative services.
Cllr Anntoinette Bramble, chair of the LGA's Children and Young People Board, said: 'The demand on children's social care services is unsustainable. Councils have increased their budgets for children's services by diverting funds from other areas but due to spiralling demand for support they are still overspending and fear this will continue as pent-up demand due to the pandemic becomes clearer.
'Supporting and protecting vulnerable children is one of the most important roles played by councils who want to ensure all children are safe, loved and thrive. It is vital that children's services are fully funded to give children the right help at the right time, which includes providing the early intervention and prevention support that can stop children and families reaching crisis point in the first place.'
The LGA is calling on the Government to reinstate the £1.7bn removed from the Early Intervention Grant since 2010 and provide a long-term sustainable funding solution so councils can protect children at risk of harm.