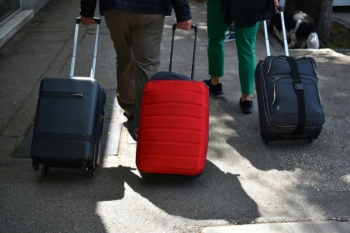 The City of Edinburgh Council is looking to become a short term let (STL) control area.
If approved, all residential property owners that offer their homes as a short term let would need to apply to the local authority for a 'change of use'.
The council said this would help them better manage high concentrations of secondary letting where it affects the availability of residential housing or the character of a neighbourhood.
A consultation found 88% of people were in favour of this approach (88%), with 85% saying it would include the whole of the Edinburgh area.
Cllr Neil Gardiner, planning convener, said: 'This report highlights the growing pressures of the STL commercial market, which requires a cross-city approach to regulations. With high concentrations in central areas, there are commercial STLs in every council ward in this city.
'In some areas STLs have hollowed out communities, put more pressure on the housing market causing prices to rise, and created other issues such as anti-social behaviour and noise.'
Figures show that around a third of short term lets in Scotland are in Edinburgh.