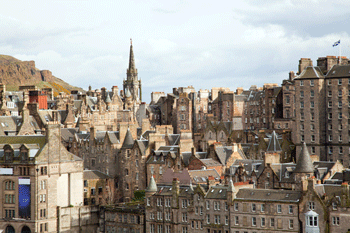 An Edinburgh City Council director has been suspended pending investigation after a string of scandals rocked confidence in the town hall.
Councillors were made aware of the suspension of the director of services for communities, Mark Turley, in a letter from the local authority's chief executive Sue Bruce.
Bruce said the move came 'in light of a number of matters requiring due consideration'.
Turley's suspension follows publication of a report into incidents at Mortonhall Crematorium, where the ashes of children are thought to have been buried in a garden of remembrance without consent from parents.
The director's remit is also understood to include Liberton High School, where last month a collapsing wall killed 12 year old student Keane Wallace-Bennett. An investigation into the incident is still taking place.
Edinburgh City Council has appointed an acting replacement for Turley.
A council spokesperson said: 'The council's director of services of communities, Mark Turley, has been suspended on full pay pending an internal investigation.'