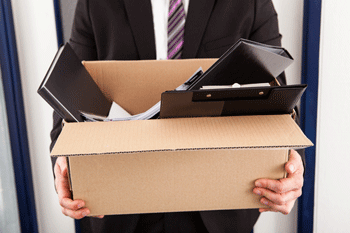 Hundreds of staff at East Renfrewshire Council could be axed in an attempt to close a £26m funding gap.
The Scottish council will launch a public consultation next Monday on setting its three year budget for 2018-21.
While the council has found £37m of savings since 2012, it needs to find £26m more over the next three years.
One of East Renfrewshire's key proposals to save money is to axe 300 posts — a target the council says it hopes to achieve without compulsory redundancies.
'Millions of pounds worth of efficiencies achieved through more modern ways of working have already helped to off-set the impact of the savings needed on frontline services to date,' said council leader, Tony Buchanan.
'However, with efficiencies already maximised in a range of areas the scope left available to find more savings by efficiencies is limited.
'We are therefore going to have to make tough decisions about where savings can come from during our forthcoming budget cycle so we want as many people as possible to get involved in the consultation.'
The consultation will be open from 9th October until 28th November.
Responding to the news, East Renfrewshire Unison branch secretary Steven Larkin said: 'Unison and the other Joint Trade Unions within East Renfrewshire are concerned about all the proposed cuts to jobs and services that views are being sought on.
'No decision has taken place yet with regards to the cuts so we would strongly urge all members of Unison to be involved in this consultation.'
'We as a branch will continue to argue against all cuts to jobs and services and we don't agree with redundancies of any sort,' he continued.
'We are worried about the effect on staff who would still be employed by East Renfrewshire Council after these cuts with increased demands put on them.
'It is no longer a credible position to take that the same level of service will be available after these cuts and it is our belief that these cuts will mean either a reduction in service or a removal of that service in entirety.'