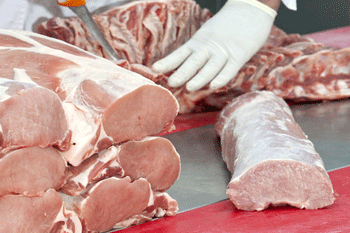 All food premises should be forced to display a hygiene rating so the public can better assess the quality and safety of the establishment before entering, councils say.
Local authorities have environmental health teams that score outlets from zero to five based on factors such as kitchen cleanliness, cooking methods and food management.
In Wales and, after October, Northern Ireland it is compulsory for these ratings to be openly displayed where customers can see them. They are known as 'Scores on the Doors'.
The Local Government Association (LGA) urges Whitehall to apply the same legislation in England.
Councils regularly prosecute food outlets for hygiene and safety breaches, such as cockroach infestations and dangerous electrical failures.
The LGA argues compulsory display of Scores on the Doors ratings would force businesses to improve standards and reduce the need for and cost of enforcement actions.
Cllr Simon Blackburn, chair of the LGA's Safer and Stronger Communities Board, said: 'Forcing all food outlets in England to display a hygiene rating would help to crack down on and expose businesses that flout the law and put people at risk by incentivising them to improve or maintain high hygiene standards and show customers how seriously they take the issue.'