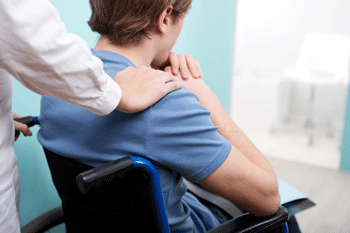 A key Government grant designed to adapt homes for disabled people could be used more effectively to link up housing, health and social care, new report says.
The study, commissioned by Foundations, argued Disabled Facilities Grants (DFGs) are a cost-effective way to help reduce hospital admissions, cut care costs, delay the move into residential care and speed up hospital discharge.
However, it found awareness of DFGs is still low, provision is fragmented and often older and disabled people are left to search out solutions themselves.
DFGs are used to pay for home adaptations such as stairlifts, level access showers and ramps, for some 40,000 people—a figure set to rise to 85,000 by the end of the decade.
Over 60s account for 71% of grants with 22% going to those aged 20-60 and 7% to children and young people.
They are awarded by local authorities and are predominantly delivered by home improvement agencies, a network of 200 organisations across England based in local authorities, housing associations or run as standalone charities. <>By bringing together support from these different organisations, the report suggests DFGs will achieve a higher profile and be delivered more efficiently.
The report's authors Sheila Mackintosh and Philip Leather described DFGs as existing in a 'policy vacuum', 'not really belonging to housing, health or social care'.
The grants became part of the Better Care Fund (BCF) in 2014, which the report welcomed as a step in the right direction.
'The accessibility of the home is finally being recognised as important for successful hospital discharge, to enable care to take place at home, and to allow people to live independent lives,' Ms Mackintosh and Mr Leather wrote.
'It is possible to join up the previous disjointed pathways and link the DFG to other related health and care services in a way that will make much more sense to customers.
'Rather than standing alone as a single solution it can be part of a more holistic range of interventions to help older and disabled people remain independent at home.'
Foundations' study highlighted Knowsley, Cornwall and Ealing as areas at the cutting edge of provision.
The study contains a number of recommendations, such as BCF plans should include more detail on DFG including financial and staffing resources, the DFG delivery process, and the measurement of outcomes.