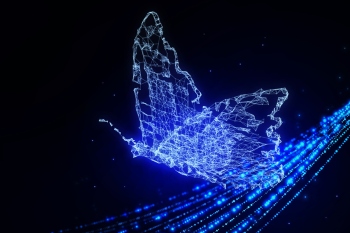 Traditionally, local government hasn't been a sector associated with embracing new technologies and practices. However, things seem to be starting to change.
Accelerated by COVID-19, councils have had to rapidly adopt new solutions and processes to help them remain operational during the pandemic. As well as this, pressure from external bodies, such as a recent report from Public Policy Projects which recommended a new digital operating model for UK local, regional and central governmental bodies, is forcing authorities to look at their systems and consider making changes.
Many would say this has been a long time coming for a sector that has been heavily reliant on legacy platforms and is usually hesitant to digitally upgrade for fear of reprisals. This change in local government mindset should be welcomed, it provides authorities and their bodies with an opportunity to enhance the services they provide to constituents, produce cost savings in a sector that has been hit hard by budget cuts, and streamline processes.
'Digital transformation' is often bandied about by the sector to describe this form of technological innovation as they start to digitally 'level-up'. Digital transformation refers to the adoption of new technologies to transform services through replacing non-digital or older platforms with newer digital technology. This is an important step in the process of enhancing services and offerings, however, it can be misleading.
Digital transformation in this sense implies that upgrading or implementing new technologies is a one-step process and that once a platform is in place, the job is done. If local government departments act with this mindset, in many cases they will just be kicking the can down the road. Technology isn't static, new solutions and software are constantly being developed, while patches and upgrades for current platforms can come through thick and fast. This means that what is one day a new, innovative solution can quickly be a legacy platform the next, leaving councils in the same position they were before they began their digital transformation.
If local authorities want to ensure they have a long-lasting and effective strategy when it comes to technology, their focus needs to change. Rather than putting digital transformation at the forefront of policy, the focus should instead be on digital evolution. Technology isn't stagnant and councils need to be able to change with the times when new or updated solutions become available.
To take an evolution-based approach to digitisation, departments need to look closely at their internal systems and processes, rather than just the technologies they use and acquire. For example, having in-house experts on new/current solutions, such as product managers whose roles are to understand and manage platforms, will mean that any changes that need to be made can be picked up and implemented quickly rather than further down the line when the technology is outdated.
At the same time, digital evolution needs to include the evolution of the workforce. Knowledge is power and councils should be regularly training and informing staff on new solutions and how to use them effectively, as well as on any upgrades or changes. This will mean that employees will always know how to use the platforms in place in the most efficient and effective way, ensuring they are producing benefits and a return on investment for the council and constituents.
Finally, digital evolution doesn't mean IT departments should ignore digital solutions, the focus just needs to be different. Rather than choosing a platform because it is the newest, fastest or cheapest on the market, those procuring new technologies should be looking at the lasting value they provide. 'Will this product still be optimal in five years time?' 'Will the software be regularly upgraded?' 'Do you intend to release a new version of the product in the near future?' These are the sorts of questions councils need to be asking of providers before purchasing a new solution to ensure the product they implement will produce long-lasting benefits and not leave them stuck with a legacy platform in the near future.
It's fantastic to see the local government sector starting to embrace the digital solutions that will improve departments and the services they provide. However, if they want to make the most of digitisation and produce long-lasting benefits, digital transformation can't be the end goal. Understanding the changing landscape of technology and taking a 'digital evolution' approach to technology, as well as with staff and employment, will ensure that councils aren't behind the curve, but instead at the forefront of the digital age.
Glen Ocsko is head of local government at Made Tech