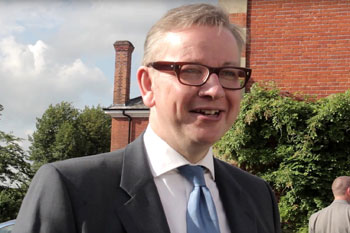 Developers will have to improve habitats for wildlife under new rules proposed by environment secretary Michael Gove.
The plans could require them to deliver a 'biodiversity net gain' when building new housing or commercial development.
Developers will have to assess the type of habitat and its condition before submitting plans and will be required to show how they are improving biodiversity, for example by planting more trees or creating 'green corridors' and 'nature spaces'.
If they cannot carry out the requirements they will be charged a levy to pay for habitat creation or improvement elsewhere.
The Government says it will work with developers, water companies, tourism services, energy providers and waste specialists to better understand 'how profitable development can be a driving force of environmental improvement.'
Mr Gove said: 'Mandating biodiversity net gain puts the environment at the heart of planning and development.
'This will not only create better places for people to live and work, but ensure we leave our environment in a better state for future generations.'