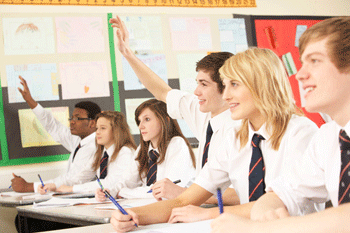 The proportion of students from low socio-economic status backgrounds has little impact on centre variability when it comes to GCSE results, surprising new research has discovered.
Ofqual has published research into the pattern of variability in the outcomes of school and college GCSE results which reveals that, contrary to received opinion, the deprivation index of the centre and the number of students entitled to free school meals seems to have little impact.
It also found the proportion of students with English as an additional language in the centre had little affect.
Ofqual's research suggests the factors that appear to be associated with centre variability include centre type and entry stability.
Selective and independent centres have less variability in grades A* - C than other centre types. This is, Ofqual suspects, because the distribution of grades within these centres tends to be comfortably within grades A* - C rather than straddling or centering on the C/D grade boundary.
Centres with stable year-on-year entry numbers are also likely to show less variability than those with changes in entry size between years.