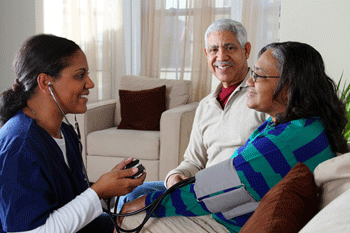 Denbighshire Council has unveiled a series of proposals to end in-house care services and hand them over to external organisations.
It has launched a consultation on preferred options for its provision across the county. They include services in Rhyl where the council is proposing to transfer a building to an external organisation and to create a base to provide traditional day care services and early intervention activities for older people.
The Awelon care home in Ruthin would see new admissions stop as part of plans to gradually turn it into Extra Care apartments.
Councillor Bobby Feeley, cabinet lead member for social care, said: 'People's expectations about how they want to live their lives as they get older is changing. People rightly want (and demand) control over their own lives and the freedom to choose how to live it. Most people tell us that they do not want to live in a residential care home when they get older. They say that they would prefer to live in their own home and be supported to be as independent as possible for as long as possible.
'That is why we have carried out a review of our in-house care provision, in response to the changing needs of the public.'