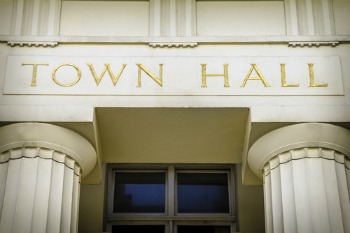 The Government could scrap demands for an elected mayor in devolution deals, a local government academic has hinted.
Speaking to the Local Government Association conference, professor of city leadership at the University West of England, Robin Hamilton, said that while communities secretary Greg Clark seemed to be 'quite wedded to directly elected mayors so far' his support for the requirement would 'maybe not last forever'.
He said there were 'arguments to be had about sound policy making and the construction of governance'.
Professor Hamilton added that it would be 'unintelligent' to impose the mayoral model 'on all parts of the country'.
Cornwall Council leader, Cllr John Pollard, said local government needed to ensure devolution was about 'giving genuine powers to devolved regions' and was 'not conditional on moving to the rigid directly elected mayoral model'.
'It may well suit urban areas but I don't think works for rural areas,' he said.
Cllr Pollard added that he was 'disappointed that there haven't been more devolution deals' since Cornwall signed its landmark deal and warned the Government had 'moved away from the lofty intentions it was spouting at the time of the Scottish Referendum to share power'.
Durham CC Leader and NE Combined Authority chair, Cllr Simon Henig, said it was 'a fair question' to ask what would happen to devolution if Brexit led to a leadership changes at the Treasury.
He said the Government was 'clearly is not a united being' and the Treasury had been 'uniquely able' to pull departments together.